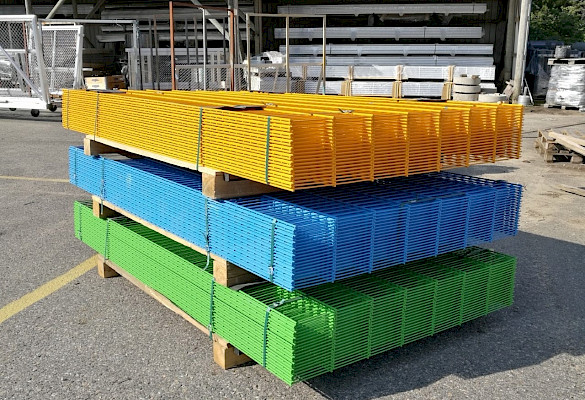 DIMENSIONS OF FENCE MODULES
Standard heights: 630, 830, 1,030, 1,230, 1,430, 1,630, 1,830, 2,030, 2,230 and 2,430 mm. Two fence modules can be used to make a higher fence, e.g. 2,030 + 1,030 = 3,060 mm.

Fence modules have a width of 2,508 mm, so the post distribution is 2,520 mm (h/h). The standard mesh size is 50 x 200 mm, but other mesh sizes are available by agreement. The standard wire thickness is 8/6/8 mm, but 6/5/6 mm is also available.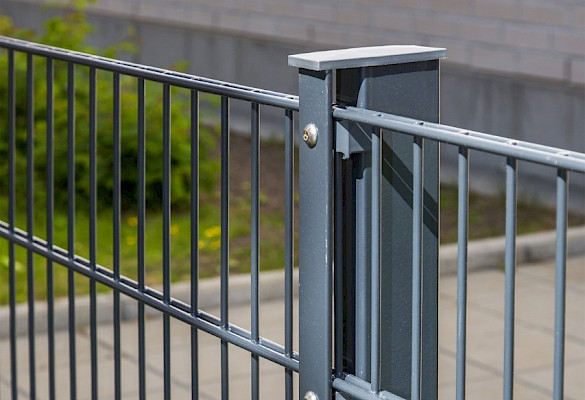 ERECTING A MODULAR FENCE
The fence posts are made from hot-dip galvanised steel, which can be given a surface treatment in the desired colour. The fence modules are affixed to the posts using batten mounts or U-shaped mounts. The fence is erected using a traditional concrete method – the posts are cast directly into concrete. The fence can also be erected into rock or a concrete base, and the foundations and fastening methods for the posts will be designed specifically for the case at hand.