Other Products
We also design and manufacture custom products according to our customers' wishes and measurements. We are happy to help you design other products and choose the right product. We can also help you with technical matters. Examples of our other products: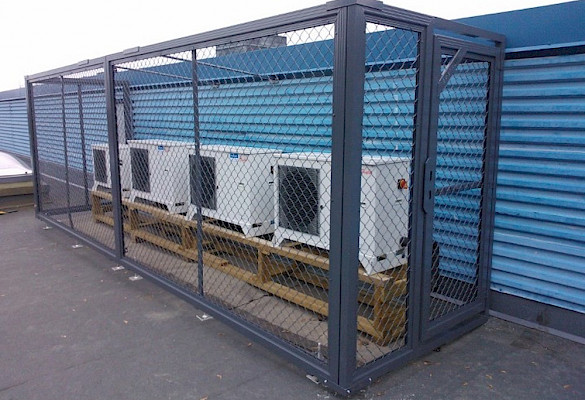 SHELTERS FOR MACHINERY AND EQUIPMENT
The profile of the fence module for machinery and equipment shelters is aluminium, and the in-fill is a woven or welded mesh. Fastening brackets can be welded to fence modules for installation by means such as bolting to concrete floors. Any necessary access gates can be integrated into the fence modules.
Fence modules can be powder-coated in the desired RAL shade.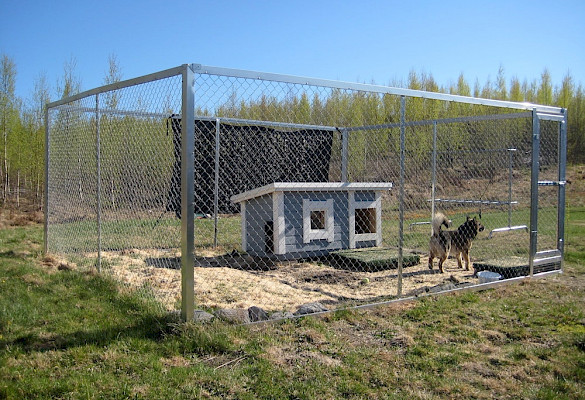 Dog Enclosures
The profile of the fence module for dog enclosures is aluminium, and the in-fill is a hot-dip galvanised steel mesh. Fence modules for dog enclosures are easy to assemble thanks to the corner mounts. The delivery includes three fence modules and one door module. A feeding hatch can also be added as an optional extra.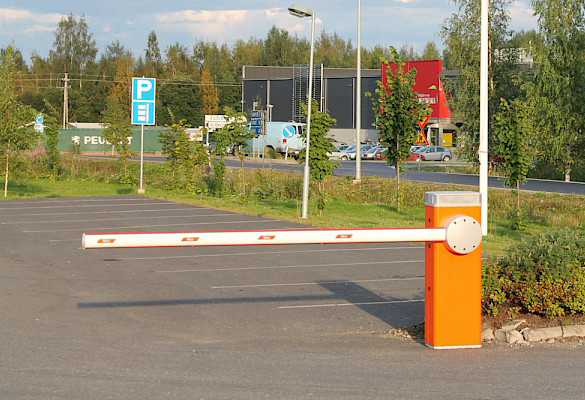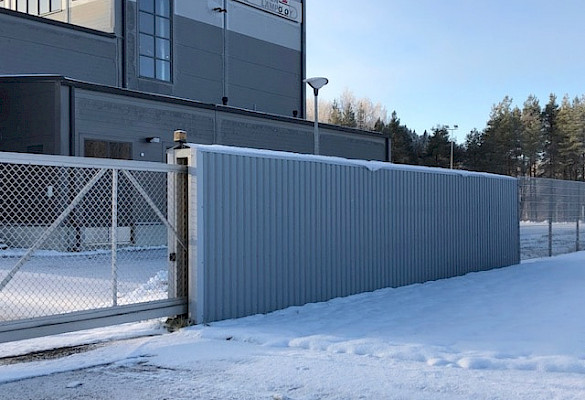 SHELTER FOR A SLIDING GATE
The shelter protects the gate and any electronics, and also facilitates winter maintenance. The ideal solution is an aluminium-framed shelter enclosed in profiled sheet metal across the entire length of the gate.
Photos of other products